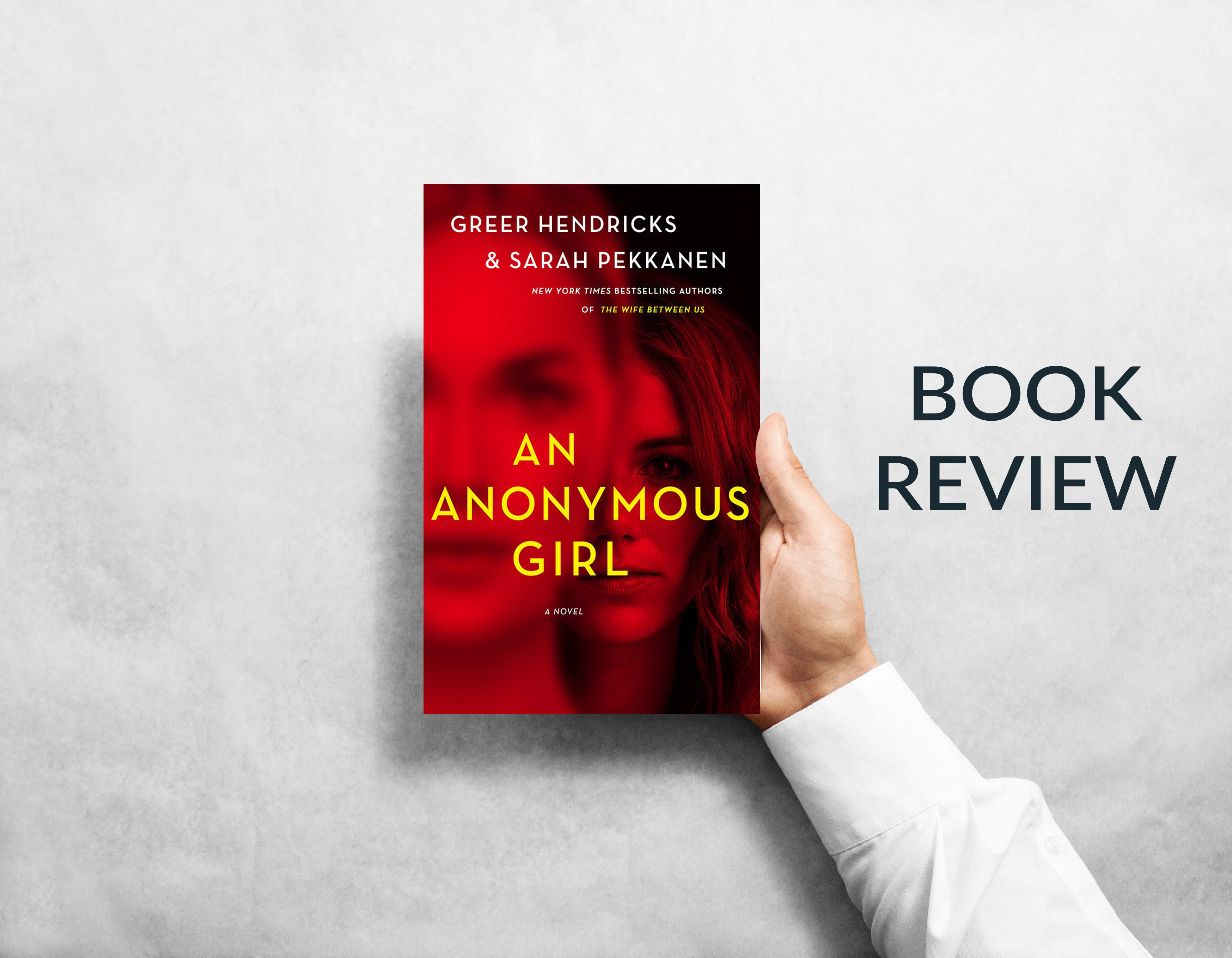 An Anonymous Girl by Greer Hendricks and Sarah Pekkanen – Book Review
This book really does define the psychological thriller genre. The authors of "The Wife Between Us", Greer Hendricks and Sarah Pekkanen, have created a real nail-biting book that is guaranteed to have you hooked.
The story is of a young freelance make-up artist, Jessica Farris. Struggling with finances, she swindles her way into a strange yet lucrative opportunity. All she must do is be part of a morality and ethics study, answer a few questions and collect some easy money.
When she starts the study with the enigmatic, Dr Shields, she is in owe of her and tries her best to do whatever is asked of her but as time progresses, the questions become far more intense and the mind games begin. Jessica soon realises that Dr Shields has more sinister plans up her sleeve and the intensity and danger are built up dramatically.
I must admit when I started reading, I was not immediately hooked but I wasn't going to give up on it because of all the amazing reviews it was awarded. I am glad I didn't. The story really picks up and had me turning pages uncontrollably. This book kept me up way into the night and I couldn't rest until I finished it.
There were a few times where I felt things just managed to fit into place a little too conveniently. Dr Shields did sometimes seem as she if was omnipresent which detracted marginally from its realism but not enough for me to call it anything else than brilliant.
The way in which the authors put the pieces of the puzzle together in your mind and the clever style of dramatic irony is sheer genius. It puts you in the minds of the good and the bad. Worked flawlessly, in my opinion.
I really was excited to read a book written by two authors and expected to hear two distinctly different voices, but I didn't hear that at all. Which was impressive. I later researched and found out that the authors, although live very far from each other, use multimedia tools such as Google Hangouts to communicate daily and work on the book together at the same time. If that isn't a commitment, then I don't know what is.
This is an incredibly powerful story of isolation, manipulation, obsession and control. I highly recommend it.