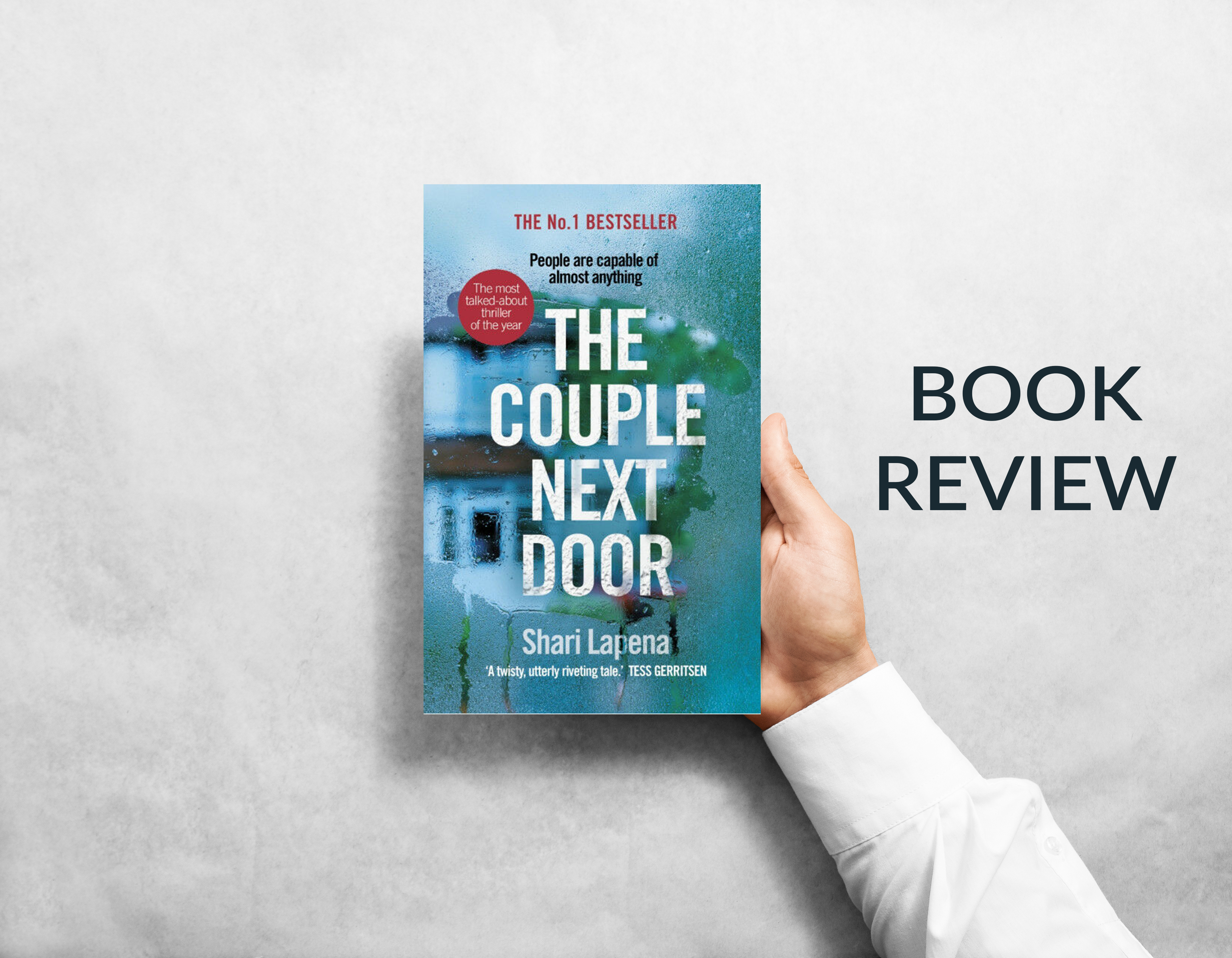 The Couple Next Door – Book review
I never heard of this author before this book and I wasn't sure what to expect. In fact, the only reason I noticed it was because I was waiting for a prescription at Asda and browsed the book section. The cover and the title caught my eye.
I love the cover and the title idea although getting a little cliché; Girl on the train, Woman in the Window, Boy Next Door, etc, still managed to spark my interest. So, I stood in the book aisle in Asda and read the first chapter. I was hooked immediately and had no choice but to get the book.
I read this book very fast as I found it very hard to put down. It kept my interest the entire way and there was a lot in it.
This is a suspenseful story of secrets, lies and betrayal. A cocktail for a great book. When Anne and Marco Conti, a young couple return from a party at their neighbours' home, they find their baby, Cora, missing from their home.
This sent me into shock as it is every parent's nightmare – a child going missing. It was a little heart-breaking to read and I immediately felt Anne's pain. She handled it really badly but I think I would have been worse!
Suspicion flies about all over the place and I was left guessing. I knew there something odd about the neighbours and Anne's parents but I honestly suspected Marco more than anyone else.
As the plot unravels, I realise I know nothing, and the author did a great job in hiding the facts.
To be honest, I did get a little annoyed with Anne and Marco for being stupid enough to leave their baby at home while they went next door to a party but as I read on the author shines some light on why Anne felt pressured into going. This made me hate Marco as he was part of that reason.
I think that was very clever writing by the author as it adds some substance and realism to the story. Anne and Marco's relationship is depicted well and they are a relatable couple. They are flawed and suffer from the complications of life very much like real people – I liked that a lot.
The book is full of deceitful characters and at times I felt some of the deceit was a little too "convenient" with regards to the plot and sometimes subtracted from the realism. But overall, it worked.
I took a liking to Detective Rasbach. He was a great character in the book. I would have liked to have seen more of his perspective in the book. He is a smart detective who is great at reading people. Perhaps a little too clever at times. But then again, this wasn't a detective novel.
The final twist did leave me with my jaw open as I really wasn't expecting it. But in all fairness, I don't think the author gave away any clues to where it all ends. The ending is just sort of dropped on you. I wasn't sure I liked that part.
Overall, this was a brilliant book, cleverly written and I loved reading it.