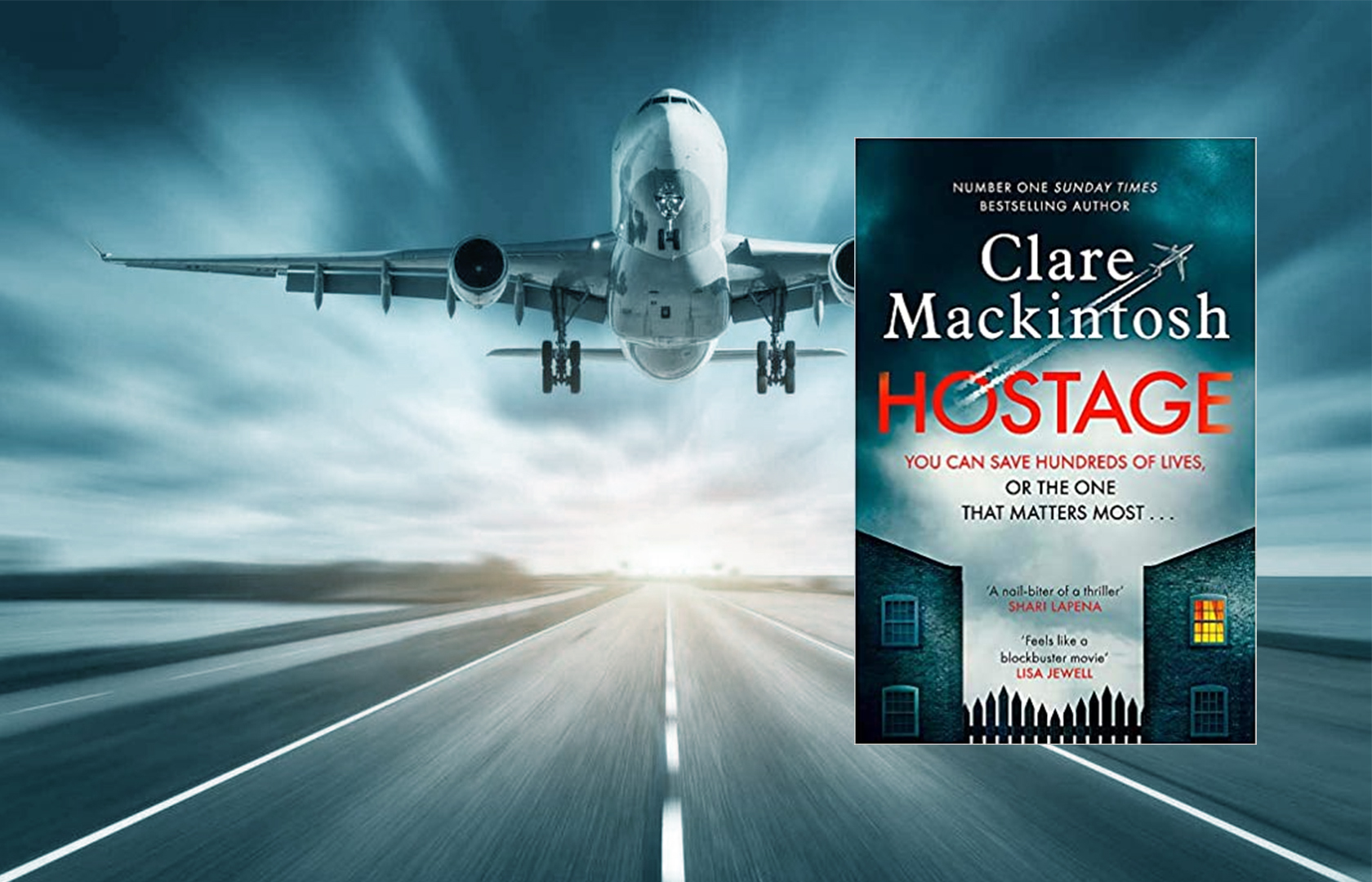 Why is the release of "Hostage" by Clare Mackintosh so damn exciting?!
Clare Mackintosh is a multi-award-winning Sunday Times bestseller and needs no introduction. Undoubtedly, anyone who reads crime friction would have come across her books at some point or another. And now she is about to release her latest novel, Hostage.
I have read all her books, but this one has really got me anticipating. At first, I thought it was because I enjoyed reading her books. Then I was convinced it was the synopsis – the plot nostalgically took me back to the nineties. The story seemed so familiar and so intriguing.
Here is the blurb:
You can save hundreds of lives.
Or the one that matters most . . .
The atmosphere on board the inaugural non-stop flight from London to Sydney is electric. Numerous celebrities are rumoured to be among the passengers in business class and journalists will be waiting on the ground to greet the plane.
Mina is one of a hand-picked team of flight attendants chosen for the landmark journey. She's trying to focus on the task in hand, and not worry about her troubled five-year-old daughter back at home with her husband. Or the cataclysmic problems in her marriage.
But the plane has barely taken off when Mina receives a chilling note from an anonymous passenger, someone intent on ensuring the plane never reaches its destination. Someone who needs Mina's assistance and who knows exactly how to make her comply.
It's twenty hours to landing.
A lot can happen in twenty hours . . .   
The blurb got me hooked, and I desperately wanted to read the book, but the anticipation was more profound than that!
And then it hit me… I became a huge fan of Clare's crime thrillers because I am sort of addicted to crime thrillers. When Clare released her last book, After the end, though it was not a crime thriller, I loved it. I loved it enough to buy the hardback, and I never purchase hardbacks unless I plan to keep them on my bookcase for eternity. But there was a niggling fear in the back of my mind.
It was the thought that we might have lost Clare as a crime thriller writer. Every writer dreams of writing powerful and emotional books that shape societies, ask big questions and change the world and all that great stuff. And so they should!
But sometimes, you want to read a genre you love simply to escape. Something that has you on edge but doesn't make you question your existence or send you on a quest to find new meaning and all that fluffy stuff. Sometimes you want to be sucked into a compelling plot, ask yourself what you would do and then watch it play out.
I am confident that the excitement is down to Clare writing in the genre that intrigues me the most, Crime thrillers.
Welcome back!